Family Adventure Photos
An Alaskan adventure is a once in a lifetime experience, one that you want to live to the fullest. The number one regret people have when heading home after an Alaskan vacation is that they didn't see everything they wanted to see. So why not try see absolutely everything? From high in the sky, in the comfort of a helicopter, you can see it all – everything Alaska has to offer, stopping only for more adventure. On our family adventure portrait tour, we will land on icy glaciers, have a run with the canines at The Seavy Sled Dog Camp, and view all the majestic natural beauty that Alaska is so famous for – while documenting every smile and laugh with our professional candid photography. After all, if you go on an adventure, but don't take any pictures, did it ever really happen? Well, yes. It did. But you won't remember it very well as time goes on, and nothing beats having a tangible record to look back on and reminisce about a fun and exhilarating experience that you got to enjoy with your family. At RK Productions, we are in the business of making memories, so schedule your photo adventure in Alaska and experience it for a lifetime.
Please let us know if you have any questions about our family adventure photography. We look forward to hearing from you!
---
See more Family Adventure Photos
Custom Trips and locations
$325/hr (2 hour minimum) + Trip Expenses
Alaska's best is available to you with some local help from AK Adventure Photography.  The adventure is up to you, and we'd love to make a few suggestions.  Have Ralph tag along with your group of friends and family, and leave the photography to him so you can fully enjoy your experience. Ralph of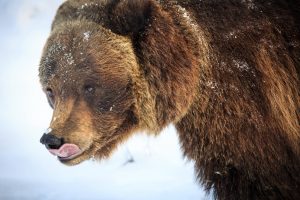 AKAP will join you for your helicopter tour, your private charter boat from Tide Water Tours, a Walk on the Wild Side with the animals at the Alaskan Wildlife Conservation center, ice climbing at Spencer Glacier, or a fun family hike here in the Chugach National Forest.  The possibilities are limitless when you add helicopters and chartered boats! Contact us, talk to us about what you're looking for, and we will help you plan the adventure of a lifetime.
Maybe your family is like mine: my dad is mostly missing from our family photo albums because he was always the one behind the camera. If you are here to experience Alaska's beauty and share special adventures with your family and friends, then now is the time!  Go for it, enjoy yourself, and don't worry about taking the pictures.  Alaska is at its best, it is on the shelf and ready for you!
-Edited, downloadable, sharable, digital images from the experience that you can print wherever and whenever you wish, as well as a private web gallery to share with friends and family.
Links for Family Adventures page:
Alpine Air Alaska     http://www.alpineairalaska.com/charters
Alaska Wildlife Conservation Center     https://www.alaskawildlife.org/tours-programs-2/